Hi Connect Community!
We have some great news to share! We are continuously working on updating the platform's functionality, and making the tool increasingly helpful and easier to use. So thank you to all who update the Ideas section! We see it, and we thank you for your input to help us help you. 
The search function within the Library has been relocated to the top of the page, and will stay in view throughout your scrolling.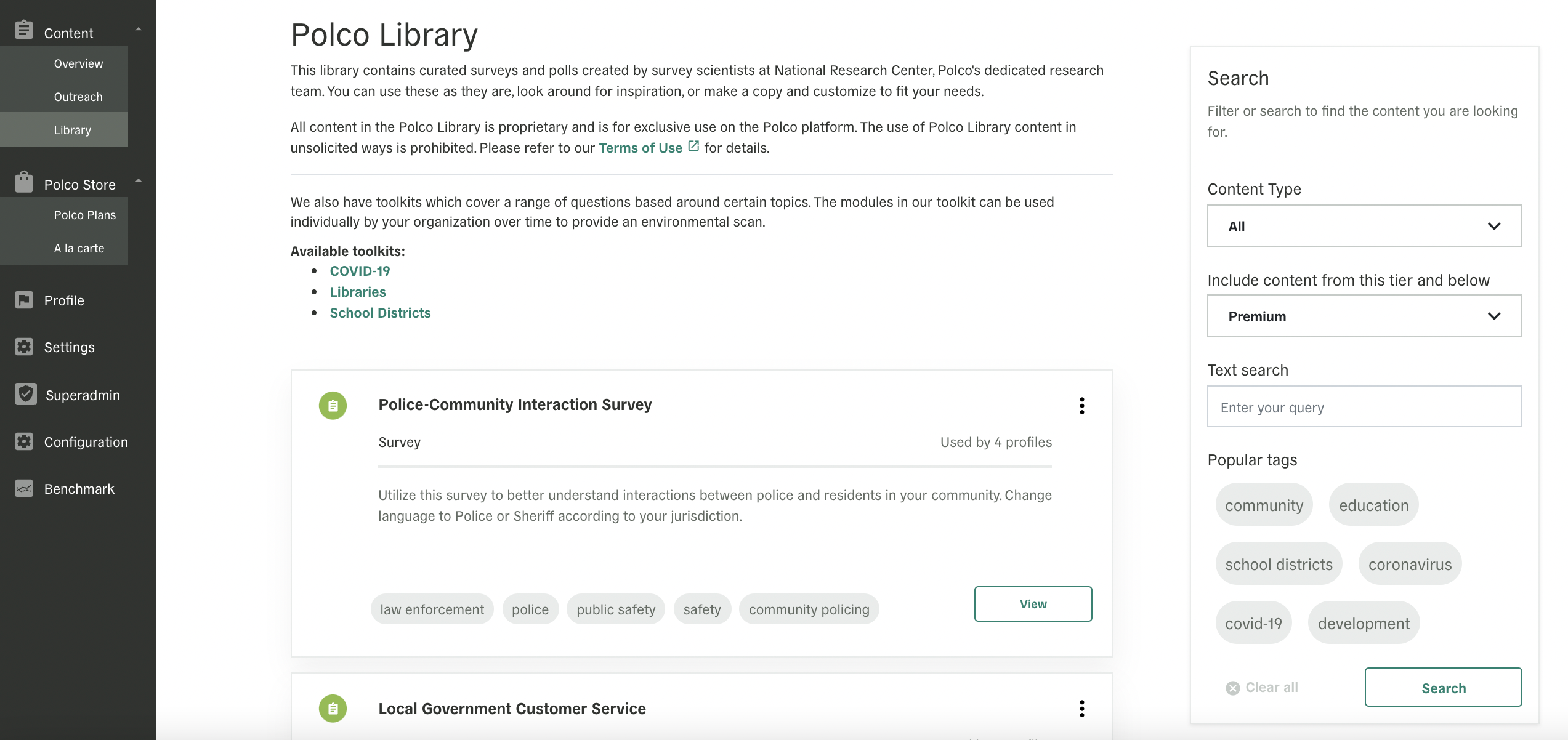 Search any topics you are looking to survey your community on. Can't find what you're looking for? Add your feedback to the Ideas tab within Connect! We'll add it to our product roadmap, and create new content. If you already see your idea within the pipeline, give it an upvote! The more activity, the more noticeable that request will be. 
It's important to stay connected with each other and ourselves, and share new ideas. Happy New Year! Hopefully it's off to a great start!