About Roles
Polco makes it easy for profile administrators to create and manage user accounts, assign roles and permissions, and control access to various features and functionalities. Roles allow you to assign the appropriate level of access for each administrative user, ensuring that your organization can confidently and efficiently work together within Polco. 
To view Polco's roles and permissions, navigate to the Account Settings menu using the left sidebar. This will open the Administrators account management page. At the top, you'll see an overview of the different permission levels available: Manager, Publisher, Collaborator, and Viewer. Below this, you'll see all the existing administrators for your profile, along with the roles assigned to each. Check out this article for more information about managing administrator accounts and roles.
In the Roles Overview section, click on Details within a specific role to show the functionality available for that role. In the dialogue box that appears, you can expand each feature category to see more detailed permissions information.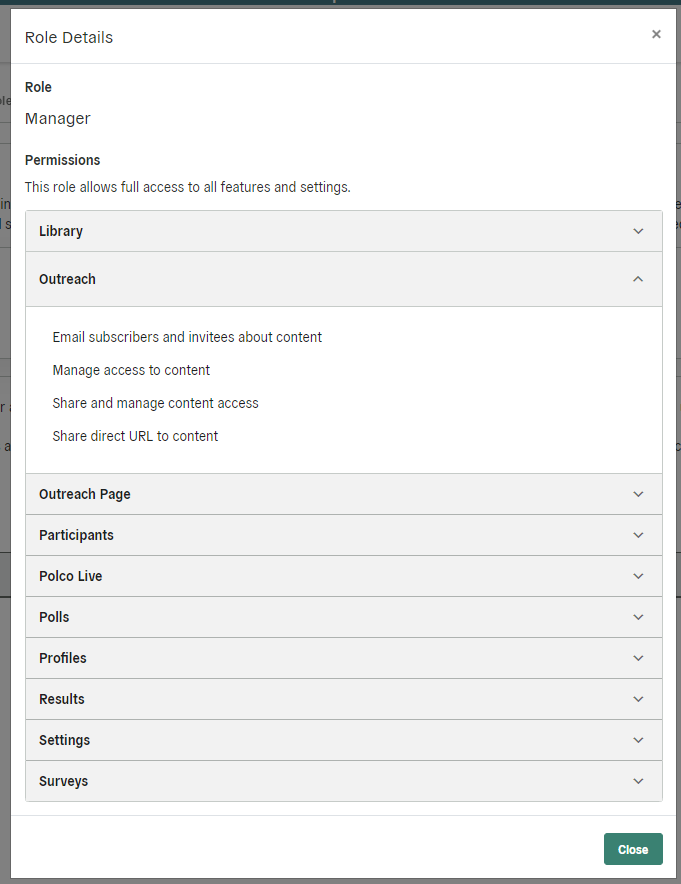 You can easily compare roles at a glance by selecting the Roles And Permissions tab above the Roles Overview section. This page includes a table listing all functionality in the platform, with columns for each role. Green checkmarks indicate that the role has access to the listed functionality.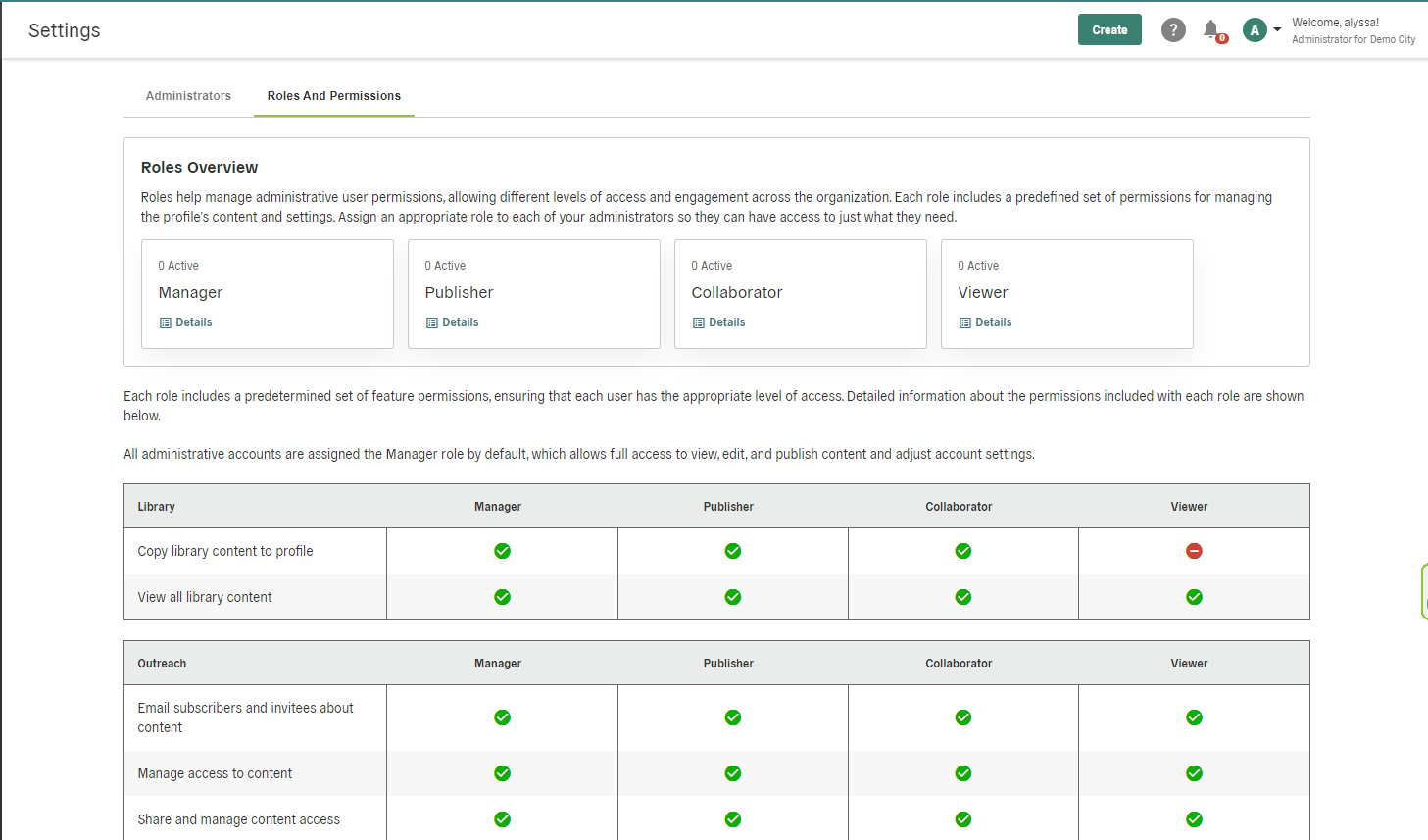 Overview of Each Role
Manager
The first administrator added to a Polco profile will, by default, be assigned the Manager role. Managers have the highest permissions level, with full access to all Polco features and settings. They can view, create, edit, publish, and share content. In addition, this is the only role that can add (and remove) other admins, adjust administrator roles, or delete any content.  
 
Publisher
Administrators assigned the Publisher role have access to all features except the ability to delete content or manage administrative accounts and settings. Publishers can view, create, edit, publish, and share content. Additionally, they can view and download results and prepare outcomes to share with subscribers.
 
Collaborator
Collaborators have access to view, create, and edit content, as well as to view and download results. They cannot publish or delete content, prepare outcomes, or manage administrative user accounts.
 
Viewer
Administrators with the Viewer role are able to view and share content and results, but do not have access to delete, edit, or publish content.